Ingleside is one of the most exclusive and prominent neighborhoods in the southwestern area of San Francisco; it is a highly demanded residential area due to its privileged location and proximity to other major urban centers of San Francisco. Today many people are interested in
Ingleside San Francisco luxury homes for sale
, and it's no wonder. Ingleside has an exciting atmosphere, combined with a laid-back lifestyle and a thriving family-oriented community that has made this neighborhood one of the crown jewels of Southwest San Francisco.

If you are also wondering what it is like to live in Ingleside, San Francisco, and what makes this neighborhood so unique, you have come to the right place. In this blog, the key points of Ingleside San Francisco real estate knowledge are summarized, and it provides the ultimate home buying guide. So, if you are considering moving to Ingleside and want to know in advance what this wonderful neighborhood has to offer, read on!
Peaceful, family-oriented community
Ingleside is home to a growing and thriving community comprised mostly of young families with children. The peaceful vibe and an environment that promotes social development are the main factors that make Ingleside an attractive place for families looking to settle in this beautiful neighborhood in southwest San Francisco.

The community has played an essential role in Ingleside's transformation in recent years, from promoting culture and art to creating spaces for the healthy enjoyment of families. We all know how important it is to grow up in a safe and peaceful environment where we can live to the fullest. Luckily, Ingleside is one of the places that best represents this.

At Ingleside, the quality of life is something people take very seriously, which is why the community and local government work together to make Ingleside a better place. Thanks to the community, and its concern for family well-being, the neighborhood has developed over the years to offer the best version of itself. It is an ideal place to raise a family and enjoy an excellent quality of life.
Top-notch school district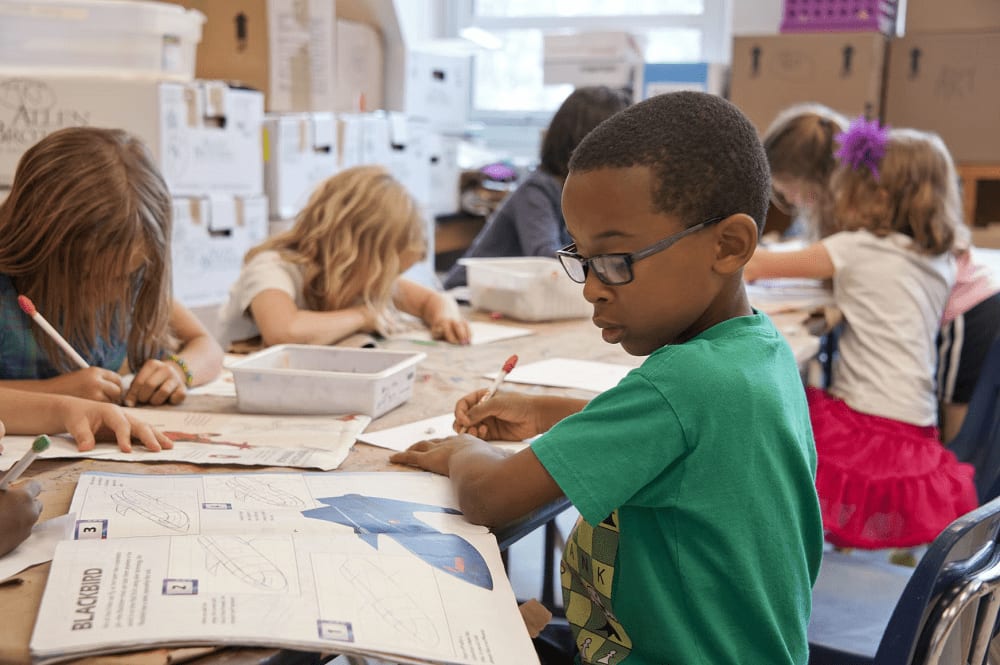 Ingleside is served by the San Francisco Unified School District, one of the best in the state and rated among the best districts in the entire country. Just as the community pays close attention to the quality of life for families, education is a matter of utmost importance to the residents of Ingleside. The neighborhood is close to several of the best schools in the district, with an emphasis on high schools. Lowell High School is considered one of the top 20 high schools in all of California, a center of higher education that helps shape young minds and prepare them for their path to college.
When it comes to college education, the
City College of San Francisco (CCSF)
is a wonderful option for young people to continue their academic training. This community college provides a safe, multicultural, and respectful environment to foster San Francisco's youth's social and intellectual development.

With a high educational level and a success-oriented academic philosophy, CCSF offers more than 250 degrees in various careers in great demand in the labor market, giving young people the necessary tools to successfully integrate into the thriving Californian labor market.
High-end properties and luxury homes
Ingleside has a very active real estate market with high-end properties, luxury homes, and even single-family homes in high demand. One of the reasons behind this trend is the price-to-value ratio offered by properties in Ingleside.

People are drawn to the neighborhood, and real estate options are becoming more accessible to the average buyer. Although luxury real estate remains the neighborhood's strong suit, single-family homes and townhouses are an attractive alternative for average buyers looking to settle in one of San Francisco's best residential areas.

The Ingleside real estate market is not only one of the most sought after in California, but in recent years, it has attracted the attention of hundreds of investors who see Ingleside as a diamond in the rough for the future of real estate in the southwestern area of San Francisco. It is estimated that by 2030 real estate activity will have grown by 8%, and luxury properties in Ingleside will have increased in value. On the other hand, the rental market is also moving quickly in Ingleside, becoming one of the most sought-after suburban areas for those looking for investment property.
Lots of things to do and see
Although often overlooked by people, Ingleside, and its surrounding areas, are home to some of the most interesting venues and restaurants in San Francisco. Ingleside offers varied options for the healthy recreation of its residents, as well as some of the most iconic historical places in San Francisco.

Easily accessible from Ocean Avenue, Mt. Davidson is considered the highest point in San Francisco. It is an excellent place to take a walk, go hiking, or take photos for Instagram and your social media. Mt. Davidson offers some of the most spectacular views in all of San Francisco, making it a perfect spot for a relaxing getaway. If you are a nature lover, this is a must.
Ingleside is home to one of the last remaining almost intact sundials in the entire country.
The Ingleside Terraces sundial
is a reminiscence of the historical past of Ingleside. Originally built in 1912, this centennial sundial is still working today and is one of the recommended attractions to visit and learn a little more about the history of Ingleside.

And that's it, Ingleside has everything you could look for in a city, in one place. A tight-knit, family-oriented community, a top-tier school district, high-end properties, and an active real estate market. It is one of the ideal destinations to settle in San Francisco and a dream come true for those looking to raise a family in a great neighborhood with a great quality of life.
Buying Ingleside, San Francisco real estate
Thomas Nguyen
is an honest, hardworking, and sincere real estate professional. His 19 years of experience have allowed him to help thousands of clients fulfill their real estate dreams and achieve the home of their dreams. If you are interested in Ingleside, San Francisco real estate or investing in the real estate market, he is at your disposal to provide expert advice and answer any of your questions.